Red Star Marketing is a dental marketing company serving dentists since 2006. Learn why our vision and experience will help you attract more patients.
Our Story
How We Became A Dental Marketing Company
Before I decided to go into business for myself, I worked as a business analyst where I would evaluate companies, identify issues and come up with solutions to fix the problems. I loved the work but the travel was difficult, especially with two little girls at home. So I set out to analyze businesses locally, never dreaming of owning a dental marketing company.
My brother-in-law, a great dentist, was my first client and still is. One of the tasks I performed was fielding marketing calls coming into the office. Most were from advertising sales people; Yellow Pages, TV, radio, newspaper, pay per click, dental directories and gimmicky dental lead generation programs.
No one ever called trying to actually help the practice with their marketing. So I began to put together a program to address these needs. I became a certified marketing consultant, inbound marketing consultant and converted my business into a dental marketing company, to help fill the void.
Now I have combined doing what I love with my years of marketing experience, performing a service of value, actually making a difference. Our process is simple: Analyze the practice to identify why it's stagnant or not growing fast enough, create strategies to fix the issues and implement the solutions.
As one of a number of dental marketing companies you can choose from, I hope you choose us. You will get a real person, not a sales person; a business owner, whose company lives and dies by its reputation…much like yourself.
Meet The Team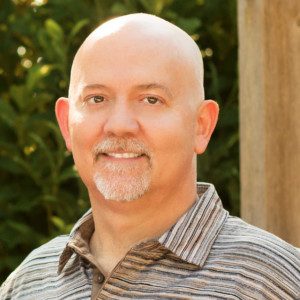 Shawn Russell
Shawn is a graduate from UMKC Bloch School of Business with a minor in marketing. He worked in advertising at The Kansas City Star for 17 years before going out on his own in 2006. He became a certified Duct Tape Marketing Consultant in 2009; he received the "Total Online Presence" badge and became a certified inbound marketing partner with HubSpot.
Fun Facts About Shawn:
Where he's from: Kansas City
What he does for fun: Cooks, plays Harmonica in a band, gardens
Favorite Movies: The Quiet Man
Favorite Restaurant: Le Fou Frog
My favorite Food: BBQ
Favorite Team: The Royals and Chiefs
Famous Smile: Cheryl Cole
Favorite Quote: "People don't buy what you do, they buy why you do it." – Simon Sinek
Favorite Store: Second-hand stores
You may not know: I enjoy scotch and cigars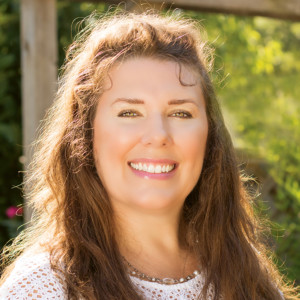 Karen Russell
Karen graduated from Kansas State University with a BA in Advertising. Her strong print background comes from her experience with The Wichita Eagle, Phoenix New Times, The Kansas City Star, SPACES and KC Magazines. She is well versed in Social Media, blogging and wordsmithing websites.
Fun Facts About Karen
Where she's from: Chanute, Kansas
What she does for fun: Listen to live music
Favorite Movies: Breakfast Club, St. Elmo's Fire, Sixteen Candles
Favorite Restaurant: Le Fou Frog, Kansas City, Missouri
My favorite Food: Mexican
Favorite Team: The Kansas City Royals
Favorite Famous Smile: Gwen Stefani
My favorite Quote: "She believed she could, so she did" R.S. Grey
Favorite Store: Free People & All Saints
You may not know: My Favorite song is Purple Rain
What You Can Expect From Us:
We started this business to provide real results for dentists from their marketing, because we found almost everyone offering marketing help was really just trying to sell something.
As owner of a dental marketing company we bring years of marketing experience and understanding about what is needed for a practice to succeed. We also offer a professional female, male, parent perspective that fits the ideal patient profile for many practices.
We help manage your practice marketing so you and your team can focus on patient care. We'll work 1-on-1 with you to develop a program to achieve your dental practice goals. Then we implement the plans by managing a powerhouse of vetted professional and strategic partners to get you superior results.
Hopefully your core values match ours – to grow; have fun; provide can do customer service in a day where few are willing or able to do so; offer open, honest and fair communication with employees, vendors and customers.
Our Difference – Is Finding Your Difference
It is about discovering why your practice is different than the office around the corner. It starts by looking at you and your practice and asking the question: Who do you serve well? Which patients do you enjoy and want more of?
It is about asking your patients why they value you and your practice. We find it is usually something small e.g. "I never have to wait" or "they are upfront about treatment cost" or "the front desk always remembers my name and asks about my family".
It is about evaluating the surrounding practices and understanding their differences, so you can position your practice around them. For instance, no one is focusing on attracting a common group, say Hispanics, maybe you should; or if no one is offering a cosmetic procedure, e.g. Invisible Braces, you do.
See, in the world of marketing, being better is rarely better; "being different" wins out every time! We help you find that difference in your practice and innovate great ways to get your message out through your website, internet marketing and postcard campaigns.
When asked, "How is Red Star Marketing different than other dental marketing companies? You get to work with the owner, one-on-one, who cares and believes a thorough fun approach to the project will produce a superior outcome.
Now that you know why we are different you may want to check out our services to see if we have a solution for your practice.
Get To Know Us Better
Go to our Facebook or Google+ or LinkedIn page to get to know us better.
We are located in the CST zone and available 9 to 5 p.m. to discuss your marketing project.
We work with dental practices locally and nationally on all aspects of dental marketing. We are available to travel based on a per diem, reasonable travel expense substantiated by receipts.