If you are considering hiring a dental marketing expert to come in and help with your marketing, make sure you cover these important aspects in your vetting process.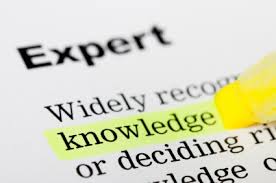 As you start your search process, you will find there is no shortage of dental marketing consultants and programs to choose from. You need to look for a dental marketing expert who has your best interest in mind.
In this blog, I will examine the following seven areas to consider, helping you make a more informed decision: Experience, marketing system or program, personality, cost, location, size and heart
You want someone who has experience marketing dentists. Nothing beats experience when you are looking to get a job done right. When it comes to

marketing a dental practice

correctly there are a lot of moving parts, from understanding patients' behaviors to putting up a blog post. It helps to work with someone who has done the work before, knows the lingo and has seen what has worked and what has failed. Here is how you spot one: a veteran

dental marketing expert

will insist on doing a marketing evaluation of your practice before they get started.
Look for a consultant that uses a marketing system or at the very least is going to dedicate some time upfront to put together a

dental marketing plan

or

dental marketing strategy

before they jump in and start running ads. The marketing system, plan or strategy should be easy to be trained on and learn. You don't want to pay the dental marketing expert to hang around for years, unless you are a big office and that is part of your outsource cost. The system needs to be easy to understand and intuitive to use. You should be able to set and follow a marketing calendar, revise and set an annual marketing budget and follow the task outlined in the marketing action plan.
The plan should be affordable and a good value for the practice. Ask the dental marketing expert if they help you set a baseline and determine goals and objectives for the marketing initiative. You need to run a return on investment (ROI) to determine how many new patients need to be activated before the consultant pays for their services. You should also ask them to provide you with an "out" clause in the agreement if you are not happy with their performance or program in general.
Personality of the dental marketing expert plays a huge role in a successful engagement. You want someone who is enjoyable to work with, gets along with the team and has a "can do" attitude. Watch out for the know-it-all type with a big ego or the new guy on the job who struggles learning their system on your dime. Make sure you ask to get their credentials and ask a lot of questions.
Another consideration is proximity. If possible it is best to select a

dental marketing expert

that is within driving distance of your practice. Not that you need to see them all the time but because they need to understand your market, competition and get a feel for your practice. And yes, travel costs are an added expense to the project. Ask if they have a good virtual program. A lot of excellent work can be done long distance, but be prepared to assign a dedicated member on your team to the project 4 to 6 hours per week.
Both small and large consultancies have their strengths and weaknesses. Let's start with the large group. Beware of the operations that are so big they treat you like a number and they send their new consultant in to help. Or they try to scare you into believing your practice is in big trouble unless you bring in their high priced consultant team. With a large consultant group comes large overheads, so be careful. Big groups have resource that can help the job run smoothly. They can also afford talented consultants to run the jobs. A small consulting group may lack the resources of a big outfit but can make it up with hard work and a personal touch and save you a lot of money as well.
By having heart, they care, they have your practices best interest in mind, heart is the X factor…
If you have a burning marketing question you would like to ask, go to www.redstarmarketing.com and enter your question in the "Ask a dental marketing expert" box (in the right column).