I am writing a blog to dental marketing Kansas City searchers, to discuss several things you should consider when looking for help marketing your dental practice locally: how to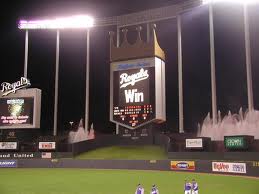 effectively reach patients in different parts of the city and the pros and cons of different mediums to use in Kansas City.
Whether you use the term dental marketing Kansas City or Kansas City dental marketing or even dental advertising Kansas City, I am glad you have found your way here. The first topic I would like to discuss is about getting help with your local dental marketing and why using a local marketing consultant certainly has its advantages.
There are all kinds of dental marketing programs to use, most are built on a national platform and retrofitted to attract local practices. You know the ones I am talking about, the ones that hound your office with mailers, phone calls, and emails… I am talking about Angies list, 1-800-Dentist, Yodel dental, just to name a few.
They are unilateral sales models, they win (get your money), whether you get any new patients or not. Most have highly polished marketing material and a gimmick that just might work, (the hope factor, the hook).
I find they don't practice what they preach or eat their own dog food, meaning they are asking you to use their program to attract more business – but they are using another method to reach you? In fact, they are not using the program they are selling – at all! Makes you wonder, doesn't it?
There are also a lot of companies trying to reach you, from outside of Kansas City area, to use their marketing services: Direct mail, website development, Search Engine Optimization (SEO), blog posting, social media services… Many of which do fine work, but why use them when you can buy local, keep the money in our community and possibly generate referrals from a local vendor?
In the case of using a Kansas City dental marketing company, there are not a lot to choose from. Most practices use an outsider or marketing/ad agency instead of a dental marketing specialist. Naturally, I believe there is a real advantage to using a local dental marketer. They know the Metropolitan Statistical Area (MSA), local demographics, different advertising sources, have relationships with local mediums, vendors and specialists. They also can be easier to develop a face-to-face relationship with and can be held accountable if something goes wrong. Good marketing is about building relationships. It takes a real pro to do it virtually.
You may not be aware, but Kansas City is the second most spread out city per capita in the United States, next to Oklahoma City. We also are a river town, the Kaw flows into the Missouri, which separates us into three parts. To compound the geography factor, we're divided into two states, Kansas and Missouri, making us four distinct parts. The five county (MSA) is approximately 1,500,000 people.
We have approximately 650 dentists to serve the market. We also have a dental school; many come to study, fall in love with the area and stay, making for a more competitive environment.
Most dentists practice as generalists and lack the differentiation to draw a specialized patient base outside their trade market (where patients live, shop and work). Keep in mind though, patients will travel further for a specialist or for a difference they value.
Most patients will use a dentist within a 3-mile radius of their residence or work. To find out more about the density surrounding your practice and the demographics of the population in the zip codes around your office, go to www.city-data.com/zips/ (add zip code number).html. How many competitors are around you? Are you fishing out of a small pond or trying to attract the wrong fish?
The mediums you choose go back to the dental marketing strategy you have put into place. Your strategy should have determined your ideal patient, where they live, what they value and why they value you and your practice. It should also define your difference and the messages that resonate with your ideal patient. All this needs to be determined before we can accurately select a medium effectively. Otherwise you are wasting a lot of money on people who have no interest in your message or service.
So which is best? Newspaper, Magazine, direct mail, TV, radio, bill board, internet… Each one is best, depending on your differentiation. For example take radio, the Royals radio network, 610 Sports Radio-KCSP, might be the best, especially if you are located by the stadium and cater to Royal players. Name your practice Royal Dentistry and decorate your office to look like a Kansas City Royals museum, full of autographed pictures and memorabilia. The game plays on the television, even the uniforms are in Royal-blue colors.
You are going to attract a large audience that values their team and create a lot of buzz in the community about your practice. There are other forces at play here as well, you are showing your loyalty, and patients will be more loyal to you. Also, you are giving something for patients to talk about and take their mind off the apprehension of visiting the dentist.
If you need help differentiation your practice, go to www.redstarmarketing.com and take the dental practice marketing audit.