Most of us use the terms dental marketing and dental advertising interchangeably. But as you probably suspect they are two distinct processes that are used to attract a prospect and activate them as a new patient. In this blog, I will discuss their differences; more accurately define the terms, and help you build a stronger program to reach more potential patients.
My theory of why the terms are used interchangeably is simple… the term advertising was once a taboo practice for the dental profession. Perhaps the prevailing thought at the time was, "if one had to advertise they were not conducting their craft well enough to build their patient base by word of mouth." This sentiment still prevails with older dentists today. So a softer approach was adapted, a euphuism, "dental marketing", so one can advertise but not be associated with the bad connotations.
Putting distance between the dental professional and advertising industry was for good reason, many of the early advertising mediums had bad reputations and used trickery. Many were and still are run by people of poor character. These folks are completely motivated by money without a care in the world about providing results.
Don't get me wrong, I am a big believer in Word-of-Mouth advertising; it was and still is the best way to gain new patients. It means you are providing the patient with such an exceptional experience that they become a kind of an uncompensated evangelist – sales person, for your practice.
I suspect a fair amount of referrals are made to average dentists just because someone is currently unhappy with their dentist, they are new to the area or their insurance has changed; then they ask their family, friends or coworkers "Who is your dentist?" Most people expect a neutral experience referral, because no one likes going to the dentist in the first place. Imagine how many referrals you can attract with a remarkable experience? Follow me…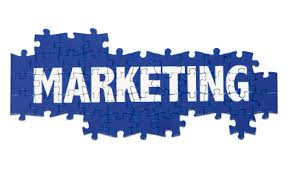 Here is the raw definition of the two terms:
Dental Marketing: Marketing is the process of understanding who your patient is, where they reside, and what they value. It is also about how your competitors are positioning themselves, who you and your practice best serves, and what messages best resonate with your patients and prospects.
Dental Advertising: Advertising is about placing the marketing messages into marketing materials and placing them in select advertising mediums to make prospects aware of your practice and its services.
Even the AMA has changed its definition to an all-encompassing term when it comes to marketing: https://archive.ama.org/Archive/AboutAMA/Pages/DefinitionofMarketing.aspx
So you can see, the sweat equity is in the dental marketing. Failure to do this is the main reason most advertising doesn't work well. Dental marketing is hard. Dental advertising is easy. Dental marketing is an investment and has a long-term pay off. Dental advertising is a gamble for a short-term payoff; many people are motivated to run dental advertising to make fast easy money. Dental marketing minimizes risk and cultivates ideal patients. Dental advertising can influence anybody and can use deceptive messaging and various misleading tactics to get the wrong people to pick up the phone and call or take action. Go to the following blog to learn about Dental Advertising: https://redstarmarketing.com/dental-marketing-blog/Dental-marketing-ideas/bid/337537/Dental-advertising-The-Good-The-Ad-and-The-Ugly
Dental marketing starts with outlining a good strategy composed of the following three items. First, you need to establish your dental practice's revenue goals, the types of service(s) you enjoy treating and what the ideal patients look like that you serve well. Second, you want to have a third party interview those ideal patients to better understand how you are different than other practices and why they value you for that difference. Third, you want to research your competitors and figure out how they are positioning themselves (Their ideal patient and their valued difference).
Now you have the necessary components to brand your practice. The final step is to create messages in the form of taglines, headlines and value propositions that resonate with prospects and can attract them to become patients.
Once you better understand your patients, dental advertising isn't difficult to do and can be much more effective. Use the above messages in ads within advertising mediums that will reach your current and prospective patient base. Unless you have a rare specialty where prospects will drive for miles to see you, I think it best to stay close to your practice, within a 3-mile radius. Use direct mail to target residents, or a local newspaper or magazine.
Try to stay away from advertising mediums that reach a bulk of their watchers, listeners and readers outside this 3-mile radius. You don't want to waste money on low potential prospects.
Whichever medium you use, be consistent. Run a minimum of 3 months on that medium because impressions have a cumulative approach and your ads are much more likely to be remembered when prospects enter into the "Need a New Dentist" cycle. Send prospective patients back to your website to get more information and start building like and trust with them. Also have great exterior signage and use local dental optimization and reputation management.
As you can see, dental marketing takes some work. For more details on dental marketing, download my 25 page report, "7 Steps to Dental Practice Marketing Success":
{{cta('64473867-f7aa-476e-a78b-a8f9eeb1917a')}}