Dental search engine optimization, Dentist SEO or Dental SEO is still an unknown term to many dentist or used properly by dental practices. So here is a simple definition: The act of producing results to show up high in organic free listing for search engine queries or even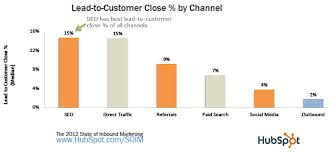 simpler, the process used to show up in the top listing when someone searches for your practice.
This is important because; more and more potential patients go to the internet every day to find their next dentist. And this trend shows no signs of stopping in the near future.
Even if a referral is made to someone to consider you for their next dentist, you better bet they are going to go to the internet and research you and your practice before they call and make an appointment.
First, you better have a website for them to find. Second, your website should be written and designed to be inviting, easily answer their questions and make them feel confident in making you their dentist.
But, if done correctly, the majority of potential patients will come in through organic searches not referrals. This means they will be online researching for answers to their dental questions or searching for a new dentist. You want to be positioned to come up for those search terms they are using to come up high in the rankings. Good ranking would be, on the first page or even better on the top of the first page. This means, for the top ten listings for that search term or keyword. Following are some recent statistics, they show the importance of ranking high.
The first ranking position in the search results receives 42.25% of all click-through traffic

The second position receives 11.94%, the third 8.47%, the fourth 6.05%, and all others are under 5%

The first ten results received 89.71% of all click-through traffic, the next 10 results (normally listed on the second page of results) received 4.37%, the third page – 2.42%, and the fifth – 1.07%. All other pages of results received less than 1% of total search traffic clicks.
So who decides who and why someone should be worthy of a high ranking? The search engines do. They use sophisticated algorithms to measure the importance of a website. As websites change, the search engines send out crawlers or spiders to measure the alterations and how they perform against their algorithms. Below are a few of the categories they measure by SEOmoz, http://moz.com, a company that attempts to understand the art of ranking based on the following ranking factors:
· Page link authority features
· Page level social
· Page level anchor text
· Page keyword usage
· Page keyword agnostic
· Domain link authority features
· Domain level anchor text
· Domain keyword usage
· Domain keyword agnostic
· Brand metrics
Quality dental SEO takes the above categories into optimizing your website to show up high for search results. It may seem like a lot of mumbo-jumbo but the search engines are trying to make sure your website is valuable and worthy for others to read.
You may have heard about Google Panda & Penguin and recently Hummingbird, these are changes in algorithms to make sure people who are trying to game the system to receive high rankings are shut down. In fact the search engines are constantly changing their algorithms to stay ahead of the "Black hats".
There are many search engines but the follow are the main search engines that you should be concerned with and their percentage of use as of August 2013: Google is number one with 66.9% of all searches; Bing 17.9%; Yahoo 11.4%; Ask 2.6%, and AOL 1.3%. See the follow link for a monthly update by comScore: http://www.comscore.com/Insights/Press_Releases/2013/9/comScore_Releases_August_2013_U.S._Search_Engine_Rankings.
To better understand dental search engine optimization (SEO) as well as your Total Online Presence, download the following whitepaper: