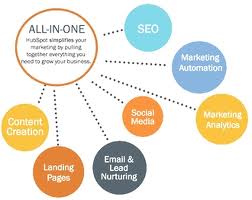 One of the most sought after dental marketing services is dental SEO (SEO stands for: Search Engine optimization). It may be the least expensive way to find good patients.
In this blog, I will explore what encompasses dental SEO: keywords, title tags, H1 tags, Meta tags, Meta URL's, Meta descriptions, and backlinks.
But first, I will discuss why you need to be found online, what is the benefit to using SEO and are patient prospects really searching online for you?
There are only 5 ways people can get to "know" about you. They are:
Advertising
Article
Referral
Search or
Signage
You should have a presence or program for each of these methods. When it comes to online search, over 85% of people make an important purchase after checking the company's website. My friends at the yellow directory products have shown me research studies that reveal "dentistry" is one of their highest searched categories. I am not advocating these products in any way, other to state their research. That is for a future post.
And just because somebody refers somebody to your practice, do not think that they come right in; they still do their research and go to your website to find out more about you. And, they better like and begin to trust what they see. If they do, they may give you a call
So how does somebody find you through search? Well our friends at Google, Bing and Yahoo (95%) of all searches, have developed online tools to track and measure your website. One such tool is called a crawler or spider. When you post something new or make a change to your website the search engines check on you and report back what you have done. It recognizes your frequencies of changes and will begin to automatically send the spiders out.
The crawlers come back with information and feed it to the mother ship. The mother ship is a gigantic search engine (An aggregator of information), that categories what you are about and what changes you have made. You are found when someone searches a term that you have used on your website or written about in a blog and the search engine loads up your website for that information.
They like for you to use keywords or keyword phrases people use to search for information. You want to use keyword terms that have high searches. For example, if you were to search for me, a "dental marketing consultant", you may use the search term "dental marketing consultancy" or "dental marketing consulting", even 'dental marketing consultants'. Two get less than 8 searches a month, one less than 75 and the other gets over 200. Depending on the context of the search, you want to use the term that is going to be searched most often and be found by someone searching for that term.
Most likely, the searcher who entered the term wants to find information about getting help with their dental marketing from a consultant and is happy to be loaded information about such people.
The keywords can also be used throughout the content of your web pages and most importantly in your blogs, white papers, directories and local search sites.
The title tags, H1 tags, Meta tags, and Meta URL's are places on your website to use keywords to help the spiders know what the website and specific web page is about. The title tag is in a blue bar along the top. It is best to use a limited number of terms focused on one concept.
The H1 tags are the main headlines describing the content on that page. H2 and H3 header tags can be used to define content further. It is best to use high searched keywords that are relevant to the page and site. The Meta tags and Meta URL's are implemented behind the scenes and are the main keywords used on the page.
The Meta description is important because it is the short description you find behind a search result. It tells you what the page is about and peaks your interest to click on the website to learn more.
And finally, there are backlinks. Backlinks happen when another website links to your dental website. It is especially good when the other website has a better ranking in Google than yours. It is like an endorsement from a teacher.
Good, frequent content that is informational and relevant will make you a source for patients and prospects, a hub of sorts, where patients can rely to get quality information on dentistry. This gives you more authority, which leads to more backlinks and a better ranking in the search engines.
To learn more about dental SEO go to www.redstarmarketing.com and sign up for our dental marketing tips.