What are the main things you need to keep in mind when constructing your dental website design?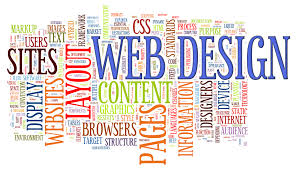 First, let's break down the components of a dental website, so we can have a better understanding of what is meant by dental website design. Website development should be broken down into the following 3 components.
Content
Design

Optimization
What I have found, is that you rarely find a person or a company that takes all three components into consideration. You will see great looking dental website design, but no one can find it. Or the site comes up easily when searched, but it is promotional and doesn't have any educational content of value. All three components are equally important and need to be included or the website cannot be found by prospective patients.
Probably the biggest area that is left out of many websites is the content. I often hear from website developers, "I had everything set up and waited 6 months for them to get me content." Why is content the last thing to complete a website? Because it is the hardest.
So, what basic things should you include in your dental website? Well… that depends on the website's purpose. Ask yourself, "What is the purpose of my website?" For now, let's assume it is to attract new patients and educate existing patients on additional treatments. To achieve this, your dentist website needs to inform prospective and existing patients about the practice, practice benefits, services, treatments and methods of contacting your practice.
Content is the hardest because most web developers don't understand the basic technical information about the product or service the practice they serve offers. And they shouldn't, because the content should come from the dental practice. One of the biggest mistakes they can make is to utilize content from a bank of generic content or copy and paste from another website. This content can be seen as duplicate copy from a search engine spider and report back that the content isn't original. Some content even has indicators to say it has been copied and the search engine aggregators will grade you down for it.
Many national website developers use templates and generic copy and change a few things around to make it "customized"? This doesn't do the trick and can easily be detected by prospects, "will they take a shortcut with my dental treatment?"
It is one thing to have original content about products and services, yet it is another thing to have interesting and informative content that engages the reader and builds know, like and trust. I see this best achieved by utilizing a combination of efforts leveraging the practice members to originate the content and follow up with a quality editor to smooth out the content and give it a single voice so it flows properly when read.
Dental website design is equally important, because if a design is awkward the website will turn off the reader. There are two aspects of the dental website design to consider. First, it has to use an attractive selection of colors, fonts, art elements and images that match the current company branding. Second, it must be structured to meet the reader's needs, answer their questions and direct them to do what you need them to do… to become a patient.
There is a real art to proper layout of the website. Each page has a purpose and it is best to follow the common protocol of navigation rather than get too creative. My suggestion is to use the following: Home page, About Us page, Products and Services page, Patient Resource page, News and Events page, Blog page, and Contact Us page.
It is also best to avoid flash technology or "moving pictures" when designing a dental website. This format cannot be picked up by the search engines, nor can it be optimized. Use a slide deck instead. Watch out for Parallax sites as well, even though they look great, they are difficult to optimize as well.
Optimizing your dentist website is the key to being found by the search engines and rank high for the search listings. This is becoming more important as more dental practices build websites. It takes a combination of several things to show up: On-page optimization, internal and external links, social media use and site dynamics best achieved with a regular blog. Using the proper keywords and keyword phrases on your website and in your original content is the best way to get your dental website marketing to rank high. See my last blog on dental search engine optimization to get more information on how to optimize your dental website design, at: https://redstarmarketing.com/dental-marketing-blog/Dental-marketing-ideas/bid/320620/Dental-search-engine-optimization-SEO-important-statistics.