When it comes to great dental marketing ideas it really begins with a dental marketing strategy. There are thousands of dental marketing ideas but without the right strategy they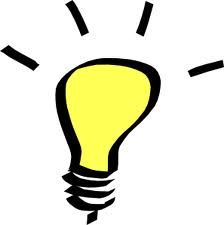 may never work. So before we examine some dental marketing ideas, hear me out on the importance of executing dental marketing strategies. A strategy consists of 3 parts:
You need a strategy to make sure your ideas reach the correct target patient. Your target patient may value a special service you perform, perhaps relate to a philosophy about prevention, or a cause you support. Or, it may be as simple as location or no waiting before appointments. The best way to find your ideal target patient is to dissect your current database and see which patients refer you, pay you without fuss, stay with you, and appreciate your services. Then you need to survey them and ask them what they value about you.
You need to be different than other practices that offer the same services and your prospective patient must value this difference. This can appear like a hard task, but when you survey why your patient's value you, it should become clear; look for a common theme. Another place to examine is other practices. See how they position themselves and look for ways they benefit their patients. You may pick up some really good methods.
Once you know who your ideal patient is and why they value your difference then you can develop a message that resonates with them and starts to brand your difference in the community you serve. You can come up with all kinds of ideas to attract more of this market, once you know who to reach.
Now you have a better understanding why we need a marketing strategy before generating your dental marketing ideas. Otherwise you may be putting your ladder on the wrong wall and reaching less than ideal patients. Such as, a free cleaning discount coupon that attracts a bunch of appointments that redeem the coupon, take up valuable chair time, stress the staff and never come back. Often times you lose money with online discount coupons.
Armed with a target patient description and why they value you, you have a much better chance to come up with dental marketing ideas that are effective. Remember marketing is strategic, finding out who wants to buy your services and why, then develop a message to reach them. Advertising is tactical, it happens after you have developed the correct message. Next, you find a medium that matches your target patient.
I suspect when people plug in dental marketing ideals they are really looking for instant tactics to drive new patients and would be better searching for dental advertising ideas. None the less, here is a list of ten dental marketing (advertising) ideas to consider:
Email your patient base dental cleaning tips
Start a referral program to reward patients who bring in quality patients
PR program to notify the public about staff changes , new procedures or equipment you offer
Direct mail your local patient base and offer a free dental check up
Use Search Engine Optimization, SEO: Blog about your strengths and use popular descriptive keywords to reach interested patients
Make a video webinars for your prospects to view and become more comfortable about your practice
Use FaceBook, Twitter, LinkedIn to position the office as a professional and comfortable practice to be a part of
Location and signage, so drive by traffic becomes aware of your office
Use local newspapers or specialty magazines to target a specific community
Populate local search directories with patient testimonials
In summary, we must remember when it comes to dental marketing ideas; it is wise to remember the quote from Sun Tzu: "Strategy without tactics is the slowest route to victory. Tactics without strategy is the noise before defeat." So make sure you know what difference your target patient values about your dental practice and develop a strong message that resonates with them before becoming tactical.
For more information on developing a good marketing plan, go to redstarmarketing.com and download "7 Steps to Dental Practice Marketing Success."