It is best to develop a dental marketing strategy before you jump in and start running ads. Using a marketing strategy is a smart way to save you time and money. Think of how much you could have saved over the years with all the advertising programs that didn't pan out.  Ouch!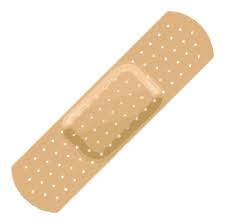 Marketing takes some time before it pays off. It takes a little more time up front to develop a strategy, but saves you in wasted advertising dollars and time meeting lots of different sales reps trying all kinds of different forms of advertising trying to find something that works. Also, a good strategy keeps you on track to see an advertising program to fruition. All too often a dental office tries a mailer or two, maybe three and quits running right before it would have started to pay off.
What is a dental marketing strategy and why do you need one? A marketing strategy is a road map to accomplish your marketing objectives. To be effective, your strategy needs to take into account pit falls to avoid and prioritize the order of items to accomplish.
It should start with an evaluation of your current marketing to see what is working, what is not working and what may be missing. Next, you need to form a benchmark to track and measure your success. From these findings you can establish growth goals and objectives.
Next, an ideal patient needs to be determined, start by looking at your current patient data base and segment it by the patients who value you most, pay on time, follow treatment plans, and refer others. You will also want to evaluate your competitor's strengths, weaknesses and marketing position, so you can determine how you are different. Lastly, consider why your patients value this difference and continue to return
A good dental marketing strategy starts with your ideal patient. You need to find out why they value your practice. Below are a few examples:
·         The front office always remembers my name
·         The staff makes me feel well cared for and has even called me to see how I was feeling
·         They stay on top of the latest technology and techniques
·         The office is friendly and inviting and is tastefully decorated
·         They consistently run on time
It might surprise you to learn that quality customer service, a fair price and good technical skills will rarely set you apart because they are an expectation of patients and you cannot differentiate yourself based on these attributes.  It is generally the small things that patients value you for, such as:
·         Answering the phone by the second ring
·         Returning your calls promptly
·         Being greeted and seated with little wait
·         Listening to patients and take the time to answer questions
·         Never over selling the patient and give options to get the work done
So how do you find out why your patients value you? You ask them. It is always something that you would never expect something small but valuable. Look for a trend with your ideal patients. Note: It is always best to use a third party to help with a survey because patients are more likely to share their true feelings with an outside source.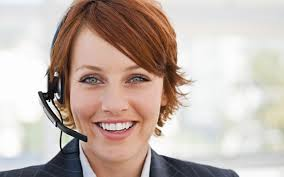 In summary, dental marketing strategies are a combination of:
·         Evaluating your practice to establish a benchmark
·         Write down your goals and objectives
·         Figure out your ideal patients
·         Survey to find out why your patient's value you and your practice 
One of the best investments you will ever make in your practice is to understand why your patients value you. It is done by phone and takes about 5 to 10 minutes per call. If you want to survey your patients go here to download your copy of the following "Dental Patient Survey Form":
{{cta('d52a64db-939d-4bbd-ae1a-d73f3a43cd7e')}}