So how is 2015 going to be different than the past few years? Are you going to do the same thing and wish for different results? Or are you going to change it up and see what happens? If one of your main objectives for 2015 is to get more patients, then you will probably enjoy reading this blog.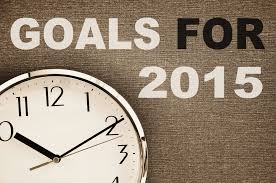 The world has changed how it makes buying decisions. This is true of how someone chooses a new dentist as well. The internet lets potential new patients learn so much more about you, even 60% of referrals will research your practice website before setting an appointment.
Often the first place potential patients go when needing a dentist or making a change, is the internet. This can be a great opportunity for you to influence them to call for an appointment or an unfortunate one, often due to the appearance & functionality of your dental website.
They want to see:
That you have a dental website: This shows them you have nothing to hide and you provide an easy method for them to learn more about you. It also indicates to them, that you keep up with the times and your peers (In today's world, most practices have a website).
Your website is up to date: It is one thing to have a website but it is another matter altogether to have one that is up to date. Having a dated website (5 years or older in most cases) demonstrates that you don't keep up with technology. This may translate in to thoughts about your office appearance, equipment and treatment methods being dated as well.
Your website is active and maintained: Even if you have a beautiful website with big pictures, lots of color, and is easy to navigate, it needs to show life. It needs an up to date blog with recent entries, have social media with up to date posts, and recent reviews.
Enough information – but not too much: Potential prospects want to find information quickly and not get bogged down in a labyrinth of tabs and pages. This quickly leads to frustration and a bounce to your competitor's website to find the information they need.
Here are a few other things potential patients want to see on your dental website. They want to learn about the doctor and see pictures of him or her. They want to know they have credentials, but also learn a little about their personal side: are they a golfer, boater, have a family, involved in charities, movie buff, favorite restaurant, reader of classics… let them know a bit of your personality.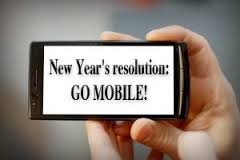 The more they know about you and the rest of your dental team, the more comfortable they are with you and your practice. And more likely they are going to pick up the phone and call for an appointment.
They want quick access to housekeeping items such as… What insurance do you carry? How do I contact you? What is your practice phone number, email address and hours of operation? Do you offer a credit or financing plan? And they'd like to see directions to your location and a map. Also, your website needs to be accessible by tabs and/or mobile phones "responsive", almost 50% of searches are being done this way.
It goes without saying, but you need to list what services you provide in an easy to navigate tabs, categorized by treatment, e.g. Preventative, Restorative. A short description of the service with a link to more in depth information makes the process more valuable and easier to use.
I like the use of a resource page to categorize all the sundry items patients may want access to: Collection of testimonials (Nice to have one relevant on every page); Before and after photo gallery of actual patients; Frequently asked questions (FAQ); Health history, HIPAA, and insurance forms; Dental common terms and description, and dental insurance information.
A well designed, attractive, up-to-date website can be a beacon for a new patient prospect and profoundly increase their likelihood of setting an appointment. On the other hand, a nonexistent site, dated website or poor functioning website can run off potential clients, including referrals.
To increase the odds that 2015 will bring in more patients, take a hard look at your dental website. If it is not measuring up or it's falling behind, make a commitment to update it for 2015. To get more information about designing your website, download the following report: 20 dental website design tips.
{{cta('349dc9e3-deb6-4038-93ed-cd24fff739be','justifycenter')}}