Whenever possible, I am a proponent of using a local dental marketing company to market a business. This especially holds true when the practices they are marketing are trying to reach patients specific to that area. Nothing beats the understanding and knowledge of using someone who is intimately familiar with their market, city, geography and people who live there.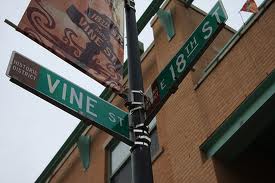 Dental marketing in Kansas City is especially challenging when you consider we are a city made up of many smaller cities, such as Lenexa, KS; Overland Park, KS; Olathe, KS; and Kansas City, MO; just to name a few. I believe there are over 40 cities that make up the Kansas City 5-county MSA, Metropolitan Statistical Area.
Dental offices rarely pull a significant patient base from more than two or three of these cities. I can save them a lot of money by not trying to reach hordes of patients outside their trade market. In special situations, a practice has such a unique specialty that people will travel for miles, such is the case with Dr. Addy's sleep apnea practice. Targeting the patients instead of the market is the key to avoid excess expense.
Another challenge to understanding a citiy is it's natural barriers. Consider Kansas City for dental marketing; it is the expanse of the city and natural barriers between neighborhoods that make it a challenge. Kansas City is the second largest spread out city in the country. This poses a test in setting up practices and marketing them to enough patients to fill their chairs. In addition, Kansas City has two rivers that meet and form a triad; these are natural barriers and keep patients from traveling outside their trade areas.
When it comes to looking for a local dental marketing company, you have to be careful when searching for a dental marking consultant online. Many of the dental marketing consultants use terms and phrases that appear like they are from Kansas City, but in all actuality they are from another city. Just today, I saw a new comer run an online video that said: Good dental marketing consultant Kansas City, MO… they are from Chicago.
A solid case can be made for using a national dental marketing company when the marketing consultant is just focusing on the online component of the marketing. Many of the tasks can be performed virtually online: Content generation, SEO, Email, Social media, Pay per click advertising, mobile and analytics. I do it myself. The challenges are integrating them with offline activities, such as: Local marketing, neighborhood mining, direct mail, open house events, presentations, referral systems, press releases with local media contacts, and the like…
Another good reason to use a local dental marketing company is to keep the dollars you spend on the service in your community…  If the person is competent and is good to work with it will be worth your consideration. As a bonus they will probably be able to refer some patients to you.
Lastly, a good reason to use a local consultant is, it is easier to hear about their reputation and get referrals about their work. You may even know some of the dentist they have worked for, making it very easy for you to pick up the phone and verify their experience. Often time's consultants give presentations about various marketing topics, this is a great way for you to meet them and get a feel for if they are someone you would like to work with.
Go to www.redstarmarketing.com and download your free 25 page whitepaper, "7 Steps to Dental Practice Marketing Success", written by John Jantsch, owner of Duct Tape Marketing and adapted by Shawn Russell, a Kansas City dental marketing consultant.
{{cta('64473867-f7aa-476e-a78b-a8f9eeb1917a')}}