SEO Content Writer– The benefits to using one

As a business owner, a client is the most important asset to your company. The more clients you have, the higher the likelihood that your business will succeed in the future. For you to attract as many customers as possible, it is important that you inform your customers on what your company does. To achieve this, a business website is very important, but a website is not enough, in addition your website must be easily accessible.
Search engine optimization (SEO) is the process by which others find your website by search engines. To achieve this objective, you can use the services of an SEO content writer. A SEO content writer is a specialist who writes educational web content in a way that interested parties can easily find your website when using search engines like Google and Yahoo.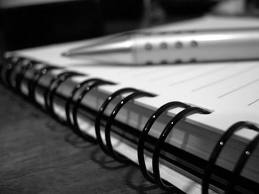 If you want to move your business to the next level, but you don't have money to hire a full time marketing person, you can use the services of a SEO content writer. An experienced writer will optimize your website so potential customers who search for goods and services like yours, can obtain the information they are looking for. Hiring a web content writer is easier and cheaper than hiring an employee, because they just work on your website for a specified period without the need for a physical person.
An experienced SEO content writer can assist you in choosing the most competitive keywords, research and develop educational web content and write your website's content using specific keywords.
In their working, search engines capture the keywords while indexing your business website. In this regard, web content writer ensures that in every 500 words used in your web content, a certain percentage of the keywords. If your web-page keyword density is over or above the required limit, the search engines may unfavorably rate your web content. In such a situation, writer's services are important because of their knowledge on keywords and their density to be used in your web content.
A good SEO content writer will use keywords in the title, meta descriptions and headers (h1 tags) to make it easier for you to be found. They will also help you write blogs, white papers and effective call to action phrases using keywords. Blogs are the key to driving traffic to your website. When blogs are informative and helpful, others take notice and will link to your blog or website which will help your page ranking improve.
It is wise to have educational content in your website in order to inform potential customers about your business and current clients on all your services. This is only achievable if you hire an experienced SEO content writer. For more information visit us at http://www.redstarmarketing.com and take your Signature Brand Marketing Audit to evaluate your marketing, website and SEO.