There are all kinds of dental marketing services for you to consider, but knowing which ones provide the best results is the focus for this blog. You will find a description of each and how to best use them in your practice.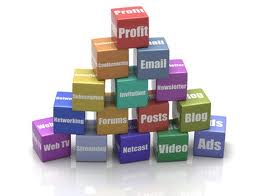 1.    Marketing evaluation: Description of biggest marketing challenge, current marketing conditions, competitor websites, marketing plan, marketing budget, marketing calendar, and contact information
·         Why: A marketing evaluation allows you to form a base line of your current marketing efforts – by evaluating what is working, what isn't and what needs to be done to improve your practice.
2.    Surveys: In person, focus groups, mail with return form, handout to complete on spot, online, by phone, suggestion box, electronic: Arbitron, Neilson
·         Why: You need to know why your patients value your practice before you can make a marketing plan.
3.    Marketing plan and strategy: Use survey results to determine your target patient market. Determine your competitors positioning and your practices differentiation to fill an underutilized gap. Based off these findings, formulate messaging and branding. Analyze mediums to determine which matches your target market. Developing advertising campaigns, negotiating and buying media, setting up billing, tracking, measuring, and analytics.
·         Why: Without a plan or strategy, your marketing has a much greater chance of failing.
4.    Marketing material: Graphic design, logos, art elements, design taglines, branding elements, proof and print business card, letter head, thanks you notes, marketing kits, and online presence, including miscellaneous office documents, signage, invoices and forms.
·         Why: You need materials to not only attract new prospects, but you also need them to build recognition for your practice over time.
5.    Website development: Content for pages, site design, call to actions, landing pages, white paper and/or case study development, lead nurturing, lead generation and lead conversion, blogging, email marketing, e-books, e-zines.
·         Why: Because every day more people go online to find a new dentist.
6.    Marketing kit: Content, marketing story, differentiation statement, ideal client statement, services and products, case studies, testimonials, customer list, presentation folders, tri-folds.
·         Why: Patents need a place where they can go to learn about all of your services, whether online or with a presentation folder; otherwise, they may go to your competitor.
7.    Direct mail ads: Post cards, letters, packages, door hangers, shared mail (multiple ads within one package)
·         Why: Nothing beats direct mail to reach prospects around the vicinity of your practice and make them aware of your location within their community.
8.    Online ads: Banners ads, pop ups, directories, maps and pay-per-click ads
·         Why: Online ads are another great way to search for prospective patients who are searching for a particular service, e.g. mini implants. It is also a great way to redirect them back to your landing page to sign up for a free whitepaper or case study on your website, e.g. "5 things you absolute must do before whitening your teeth".
9.    Email campaign: Use one of the many email vehicles such as Constant Contact, Swift Page or even the free service Mail Chimp.
·         Why: Once you receive prospects who sign up for a white paper, e-book, dental tips or newsletter, you will want to nurture them with more great information to increase their likelihood of becoming your patient. You also want to notify current patients of changes or offers you may have available.
10. Content Generation: listening stations, blogging, white papers or reports, tips, social media posts.
·         Why: The production of relevant content is the best way to position you and your practice as a thought leader in the industry and to improve your website ranking. Starting with a weekly blog, you can curate the content by adding several posts to make an e-Book, or breakdown a blog to be a number of social media posts.
11. Search engine optimization: Use keywords, on-page keyword use, and encourage backlinks on your website and in your blogs
·         Why: To improve your website ranking (move up in position on the page), for terms in which you want prospects to find your practice.
12. Social Media: Facebook, LinkedIn, Twitter, Pinterest, Goggle +, You Tube…
·         Why: Because social media is a great way for patients to share information about your practice with their family, friends and co-workers.
If you are interested in getting started improving your practice with a marketing evaluation go to:
{{cta('12bc9300-cfa6-48aa-8f51-a1cc52a328f1′)}}