In this day and age there are lots of choices when it comes to marketing and advertising your practice. In this blog I am going to outline the top 12 dental marketing services. My hope is that you will be able to use this list to attract more ideal patients into your practice.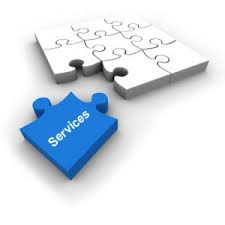 There are lots of good dental marketing services besides the top ones mentioned here. I just listed the top 12 from my perspective. Each office has its own particular set of circumstances that make any one form of dental marketing better than another.
Top 12 dental marketing services: (In no particular order).
Print ads:

Magazines, newspapers, preprints, journals, shoppers – even though many of these mediums have seen circulation drops they still enjoy strong readership numbers compare to other mediums.

Direct mail ads:

Post cards, letters, packages, door hangers, shared mail – this is still a cost effective way to target potential patients.

Directories:

Yellow pages, local directories and product specifics directories. Even though they are losing users rapidly, I still recommend oversized in-column listings for older users.

Word of Mouth:

Always the best and now falls under referral marketing. Do an exceptional job and deliver a great patient experience and they will tell others about you

Signage:

Clear, easy to read signage can attract gobs of potential "drive by" patients.

Website

: An easy to navigate, informative website

that educates potential patients about their dental problems and concerns can build like and trust quickly and lead to an appointment. It can also reassure referrals that this practice is worth a visit and inform existing patients about services and products that they aren't aware of.

Search Engine Optimization (SEO):

The use of keywords, on-page keyword use, and backlinks to help search engines load your solutions to patient's problems is a great way to earn potential patients business.

Social Media:

Facebook, LinkedIn, Twitter, Pinterest, Goggle +, You Tube… This is a smart way to communicate to your current patients and leverage them to notify their family, friends and co-workers about your services.

Email Marketing:

Your best most likely patient is your current patient – make sure you are marketing to them as well and email is a cost effective way to reach them.

Local optimization:

Make sure you consistently claim all your listing on local directories and review sites, such as Yelp, City Search, Super Pages, Google local, Bing local, Yahoo local, Angies List, Merchant Circle and even industry specific ones like Health Grade…

Pay-Per-Click online ads:

Some call them sponsored links such as: Banners/Cube ads, pop ups, and directory ads – Not my favorite but a popular choice, I much prefer showing up for organic listings.

Mobile:

Text, remarketing, geo targeting – More people each day use their phone or tablet to search for their next dentist. Make sure your website is mobile friendly or you will miss out on potential business.
Also, be careful, there are a lot of online advertising programs being developed by sales companies trying to take advantage of the capabilities of the internet. I have examined quite a few of them and I don't see the benefit to using most of them. They seem catchy and affordable but when I talk to the offices that have used them rarely are they happy with the results.
Which dental marketing service makes the most sense for your practice? It all depends on who your ideal patient is, how your practice is different than other practices, and what message resonate with that ideal patient. I like to use multiple channels to reach potential patients.
To learn more about which dental marketing services are right for you, you may find it helpful to read "The 7 Steps to Dental Practice Marketing Success":
{{cta('64473867-f7aa-476e-a78b-a8f9eeb1917a')}}