So you are considering hiring a seo content writer to help your website be found when searched on the internet. What questions should you ask the applicant to know if they are qualified for the job?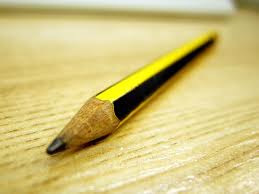 Who comes up with the keyword terms and if you do, how and where do you get them
Have they looked at your site or asked to look at your site before the interview
If they do not ask who your target market is or how you are different then your competition – run
How many websites have they written content for before and can they give you examples
What is the difference between a title tag and a H1 tag and a meta description?
What has transpired for you to seek out a seo content writer? Are you not showing up in search results or are you not confident in your writing skills or is there another reason? Your answers will impact the type of writer you need.
Where is the best place to find a writer? Should they be local to be readily available or will virtually work. This is a personal choice but I have found that local writers tend to be more accountable for their work. You don't want to get burned so make partial payments until a trusted relationship is established. Often your web developer may actually use content writers, this is a good place to start.
If you are pressed for time you may make a hasty choice that cost you more in the long run. A good seo content writer is hard to find. Take your time interviewing a few candidates to find a quality writer who can get you to show up.
Probably the most important question you need to ask yourself is why do I need a seo content writer? Can I not do it myself? It may be time, skills, confidence in ones writing ability. Each of these issues effects the type of writer you may need and to what level you may need to employee them.
How do you go about hiring a qualified seo content writer? If they pass the above questions you need to see what they will charge. Send them an outline of a page or the content from a page and ask them to give you a ballpark estimate. The going price should be $25 to $50 for a well optimized page.
For more information visit us at www.redstarmarketing.com and take your Signature Brand Marketing Audit to evaluate your marketing, website and SEO.