With the start of a new year, it is common to reflect on the previous year and make projections for the upcoming year. Often times we scratch out some goals and objective we would like to accomplish, but that's where it stops. No attempt to formulate the wishes in to a blue print of road map on how to get there is made.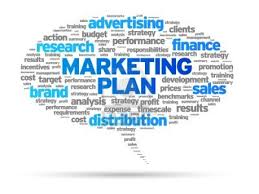 This is where the obtainment of the goals falls short and with a much greater probability of failure.
In this blog, I will attempt to give you the working bones of a dental practice marketing plan that will help guide you in writing your own plan, thus making it much more likely to succeed.
#1) Your plan needs written goals; goals that follows the S-M-A-R-T formula. S = Specific; M= Measurable; A = Attainable; R = Realistic; and T = Timely.
Specific: A specific goal has a much greater chance of being accomplished than a general goal. To set a specific goal you must answer the six "W" questions: Who, What, When, Where Why and How.
Measurable: Establish concrete criteria for measuring progress toward the attainment of each goal you set.
Attainable: When you identify goals that are most important to you, you begin to figure out ways you can make them come true. You develop the attitudes, abilities, skills, and financial capacity to reach them. You begin seeing previously overlooked opportunities to bring yourself closer to the achievement of your goals.
Realistic: To be realistic, a goal must represent an objective toward which you are both willing and able to work
Timely: A goal should be grounded within a time frame. With no time frame tied to it, there's no sense of urgency.
See the follow website for expanded reading on SMART goals and some examples: http://topachievement.com/smart.html
#2) Once we have decided on the destination, we can work on how to get there. The first thing you need to identify is: Who you want your marketing to reach, and what message do you want them to remember or what action do you want them to take?
With marketing, you need to think long-term; otherwise, you end up discounting your services to get people in quickly.
To make this work you need to identify your ideal patient and find out why they value you. This can be determined with a simple patient survey of your best patients. Develop that list from patients who elect to do and follow treatment plans, refer their family and friends, value you and your staff, and pay on time.
It is better to be different than better. Look for something you do – that your competitors don't do. It must be something they value, e.g. Time: "The always on time dentist"; Comfort: "amenities to make patients relax"; or perhaps an Understanding: "She takes the time to describe each treatment in detail".
The findings from your survey should provide you with the things they value most about your practice. These comments make great snippets to build your messaging around, so it resonates with additional ideal patients.
#3) Now that you know where you are going and who you want to reach; you need to decide what is the best method to reach them and by what vehicle?
There are a number of factors that come into play here, such as: geographical boundaries, age of patient base, and what they read, watch and listen to. Again, ask them these questions and also what they value?
For example, if many of your patients have school age children, you may want to sponsor school programs and offer to do student education programs at the local schools. Another example may be to get involved with a local charity and get the word out through a press release. Either of these ideas are implemented to build more participation within your community and introduce you to a whole new patient base.
It doesn't always have to be an advertising vehicle to make people aware of your services, but if you do use one… make sure there is not a lot of waste. For example, using radio and TV in a big city may reach people miles away from your office. However, a local community newspaper or magazine or targeted direct mail campaign will reach a majority of people in your local trade area and avoid waste.
If budget allows, a multiple channeled approach is best. You may have 5 or 6 channels in place, such as: direct mail program, newspaper ad, monthly blog, weekly social media, quarterly newsletter, and a bi-monthly e-blast. If not, add additional vehicles one at a time in order to budget resources and be consistent with your message.
#4) Next, you need to design the piece that delivers your message. Don't try to fragment your message into multiple ideas. No one will be able to distinguish the information that you are trying to get across. So focus on getting across one message at a time. You can do this in a strong headline.
Besides the headline, include a large graphic, some benefit copy and a call to action offer. The best offers are 2-step and drive prospects to call or even go to your website to get more information.
Lastly, include your "Housekeeping" information: name, address, phone number, web address, email, hours of operation and credit information. If space is available, give them directions on how to drive to your practice or a close-by landmark that they will recognize.
If you decide radio or TV is the best approach, you need to factor in production costs. You can use similar content items as above with more of an emphasis on the production of the message.
#5) You need to put it all together into a marketing system using the following four tools: First, an action plan in place for the different tactical ads you want to run. For example, social media 3 times a week, a weekly newspaper ad, a blog twice a month, a monthly newsletter, and a direct mail piece every other month.
Secondly, establish an advertising budget you can follow. An industry budget average is 2 to 4% of gross production for a dental practice. This could be a little higher if there is a more immediate need for patient activations.
Thirdly, put all these ad dates, deadlines and concept dates on to a big calendar. Whether the calendar is electronic or on the wall it doesn't matter, as long as it is easy to follow, is updated and used on a regular basis.
Lastly, track the ad responses and measure their effectiveness. Whether you use a paper tracking form by the phone and ask "Where did you hear about us?", or have sophisticated analytics to measure your online performance like HubSpot.
If you are interested in getting more information, download the following 25-page white paper, "7 Steps to Dental Practice Marketing Success":