Dental Marketing Strategies
Red Star Marketing proprietor, Shawn Russell, is certified as a business analyst, Duct Tape Marketing consultant and inbound marketing expert. He is well versed in creating dental marketing strategies, dental marketing plans and developing dental marketing systems for your practice.
It is smart to have a strategy or a plan before you start marketing your practice, build a website, market a new piece of equipment, add associates, a new location, and of course before starting up a new practice. We are always ready to develop a new dental strategy, plan or system for your practice.
I can work with dental practices locally and nationally. Our dental marketing strategies can be developed in person or done virtually.
I see a big difference in proficiency between what a traditional consultant brings to a practice, verse a dental consultant, verse a dental marketing consultant. With a dynamic digital marketing world it takes a specialist to stay on top of all the innovations, technology and new programs. Using the proven Duct Tape Marketing programs provides me all the tools to produce effective dental marketing strategies, plan or systems for your practice.
"The Essentials" Marketing program is ideal for busy dental practices seeking a step-by-step marketing plan to take their marketing efforts to the next level.
Together, we develop a unique strategy for your practice. Once this is completed, we then develop a customized tactical plan to carry out your strategy.
This collaborative approach is designed to help you discover:
Who your "ideal" target patient prospect is
What makes you and your practice different
How to best position your practice in the marketplace
What tactics will work best for your type of practice
How to implement an effective lead generation system
How to develop an effective "patient conversion system" for your practice
To help you achieve your objectives, Red Star Marketing uses the Duct Tape Marketing System. You need to be prepared to devote 3-4 hours per week to the process. We will work to keep you on track, provide objectives and marketing expertise, survey your patients, guide you through the look and content of your marketing materials and assist you in building your plan.
Program Includes:
4 – 90 minute personal coaching sessions
Unlimited e-mail/phone support during the eight-week program
Marketing System Workbooks
Action Assignments
Investment:  $2,995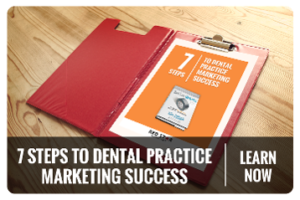 Session #1 — Discovery  
Set vision, goals and marketing objectives
Develop Marketing Budget
Determine Patient Communication System to be used
Review current/target patient base
Establish marketing baselines
Review Business Evaluation
Define the competition and competitive landscape
Session #2 – Identify your Target Patient Market 
Conduct patient surveys
Define ideal patient(s)
Define key differentiators
Narrow target market
Determine what this ideal patient really wants from your practice
Session #3 – Develop your Core Marketing Message    
Create Marketing Purpose Statement
Develop What Do You Do For a Living Statement
Create an effective Talking Logo
Create Core Marketing Message of Differentiation
Review Hourglass Patient Conversion approach and how to make this effective for your practice
Session #4 – Lead Generation Strategies
Outline marketing material and content needed
Develop graphic look
Develop tactical plan
Identify advertising/promotional strategies
Create promotional calendar
We meet every other week for an hour and a half. In between meetings you and your team will have action items to complete. A strategy can take 6-8 weeks, a plan 2-3 months and a system 6-8 months.
To set up a time to discuss how a dental marketing strategy, plan or system could help your practice and take it to the next level, call Shawn at 816-223-1400 or email shawn@redstarmarketing.com
Now that you know how a strategy can help, you may want to learn about running a dental internet marketing program or dental postcard campaign to drive prospects to your practice.